Business Ethics
Li Weisen, born in 1953, Shandong Province, is Professor of Economics and Vice Preseident of School of Economics at Fudan University. Li received a Master's Degree in Economics in Shandong University in 1982. After that, he had been an editor for years. He received Master's Degree in Australian National University (ANU), and was elected research assistant. In 1987, Li was funded by the United Nations to further study in Development Research Center for the State in ANU and received a Master's Degree in 1989. He obtained ph. D in Economics in the year of 1995. He had been visiting profess...
---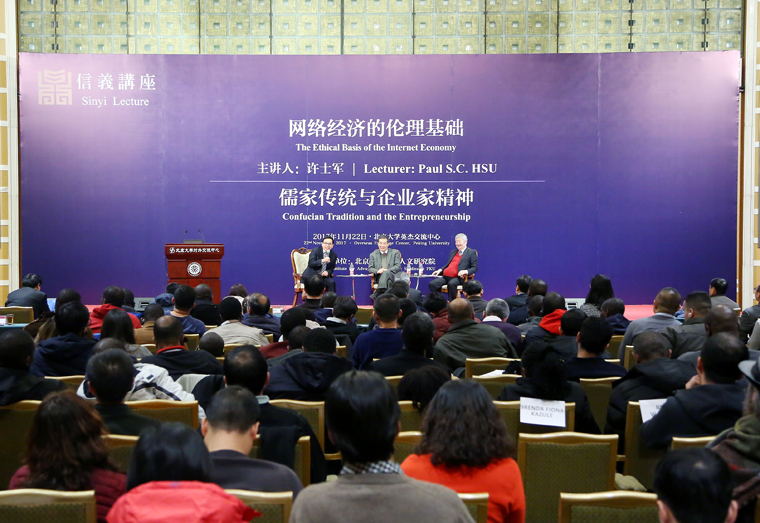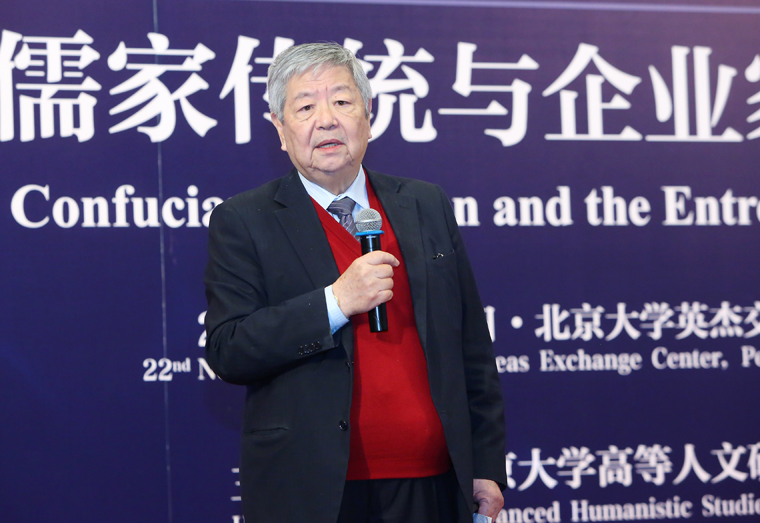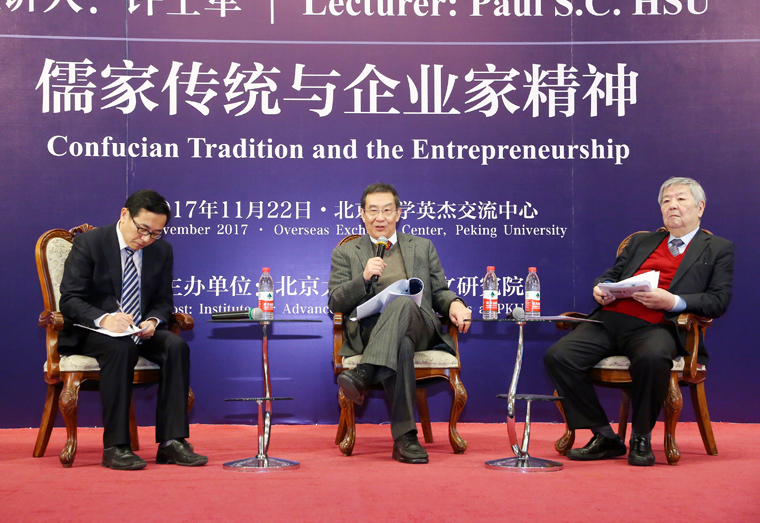 At 7 p.m. on November 22nd, 2017, the second "Sinyi lecture", sponsored by Sinyi Cultural Research center of the Institute for Advanced Humanistic Studies, PKU and World Ethics Institute, PKU, was held at Sunshine Hall of Ying Jie Communication Center at Peking University. "Sinyi lecture" ...
---
Xu Fei is Professor, Doctorate Supervisor, Vice President of Shanghai Jiao Tong University and Associate Chairman of Shanghai Youth Federation. He was Assistant President of Shanghai Jiao Tong University and Executive Dean of Antai College of Economics & Management, SJTU, Director of Strategy Management Research Center, SJTU, and Associate Present of Institute of Chinese Entrepreneurship and Innovation, previously. Xu was also Senior Visiting Scholar of MIT and Harvard University in 2007. Xu has been awarded as the First Place Excellent Education by Shanghai Municipal Education ...
---
Zhang Weiying is Professor of Economics and the former Dean of the Guanghua School of Management of Peking University; director of the E-Business Center of Peking University. He graduated with a bachelor degree in 1982, and a master degree in 1984, both from Northwestern University at Xi'an. He received his M. Phil. in economics in 1992 and D. Phil. in economics in 1994, both from Oxford University. From 1984 to 1990, he was a researcher of the Economic System Reform Institute of China under the State Commission of Restructuring Economic System. During this period, he was heavily involved ...
---
Zhou Shengchun, born in 1947, Jiangsu Province, received his Ph.D. in History from Peking University (1986) and currently acts as Professor and Doctoral Supervisor at College of Economics, Zhejiang University, and Executive Director of Center for Confucian Entrepreneurs and East Asian Civilizations, Zhejiang University. Zhou's major research fields are Chinese historical literature research, social and economic history of Southern Yangtze, history of Chinese management, Chinese ideological history and regional history of social and economic. He was a visiting scholar of Harvard University...
---